This article has a collection of images to further represent its content. To see its gallery, visit T•RIDEN•T/Gallery.
There exists much information that should be added to this article. You can help by
expanding it
.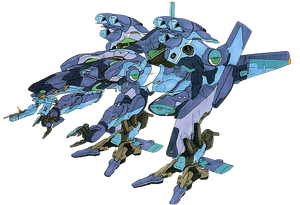 The T•RIDEN•T, designated also as a "Land Cruiser", is a man-made weapon appearing along with one of its pilots, Mana Kirishima, in Neon Genesis Evangelion: Girlfriend of Steel.
Similar to the Jet Alone series, the T•RIDEN•T was meant to be a competitor to NERV's Evangelion units in the battle against the Angels. However, like the Jet Alone, this experimental unit was a failure and ended up going berserk. It was stopped and destroyed by the Evas.
Ad blocker interference detected!
Wikia is a free-to-use site that makes money from advertising. We have a modified experience for viewers using ad blockers

Wikia is not accessible if you've made further modifications. Remove the custom ad blocker rule(s) and the page will load as expected.